Formerly at the Deane House Restaurant,
(then at Fort Calgary) provided by Pegasus Performances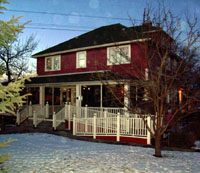 From June 2003 through July 2013 PEGASUS PERFORMANCES was the exclusive company chosen to perform Public Comic Mysteries at the historic Deane House. In July 2013, The Deane House Restaurant closed for extensive renovations. These lasted 'til Oct/16 when it was tendered out to a high-end restaurant group who's changed it's focus. Pegasus Performances continued our popular Comic Murder Mystery Dinner Theatre Public shows across the river at Fort Calgary, until the COVID pandemic hit in year 2020 and the Fort tore out their kitchen and disbanded the food & beverage department. For further info please call 403-246-4811 or email Pegasus Performances.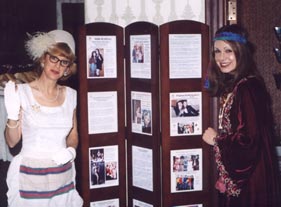 Provided by Pegasus Performances, the  interactive dinner theatre offered colourful characters from contemporary to period settings. Audiences help solve the crime and be judge and jury, or just laugh at light-hearted entertainment. With an emphasis on Fun!, clues are there to be found by the attentive sleuth. Pegasus will now come To YOU to perform these fun shows (or provide talent)!
For Public show information, please click on our Upcoming Public Shows tab. Or we can arrange a Private show, tailored to your group, on the day and time of your choice. For more information on private bookings phone Pegasus Performances at 403-246-4811 or email us.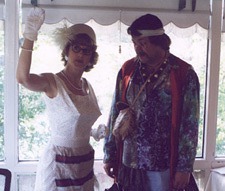 Please click on the Upcoming Public Shows menu tab for details on (now rare) Pegasus Performances Public Dinner Theatre shows. Or contact Pegasus Performances at 403-246-4811 or email us about private show options to suit YOUR group.
Save