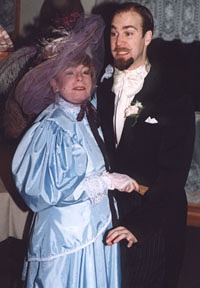 PEGASUS can custom create a performance, character, vignette – or whatever! – just for your function.
We specialize in "intensely personalized" Murder Mysteries written specifically for your group – with humorous inside jokes, pertinent references and characters based on actual people from within the organization. (Kill off the boss, or flatter-by-imitation a favorite employee!)
We've written shows specifically for corporate launches, composed shows to honour a retiree or pay tribute to a special employee, and created unique productions for specific needs of our clients.
Give us a challenge and we'll rise to it! Got the germ of an idea, a need or vision? Let PEGASUS make it fly!