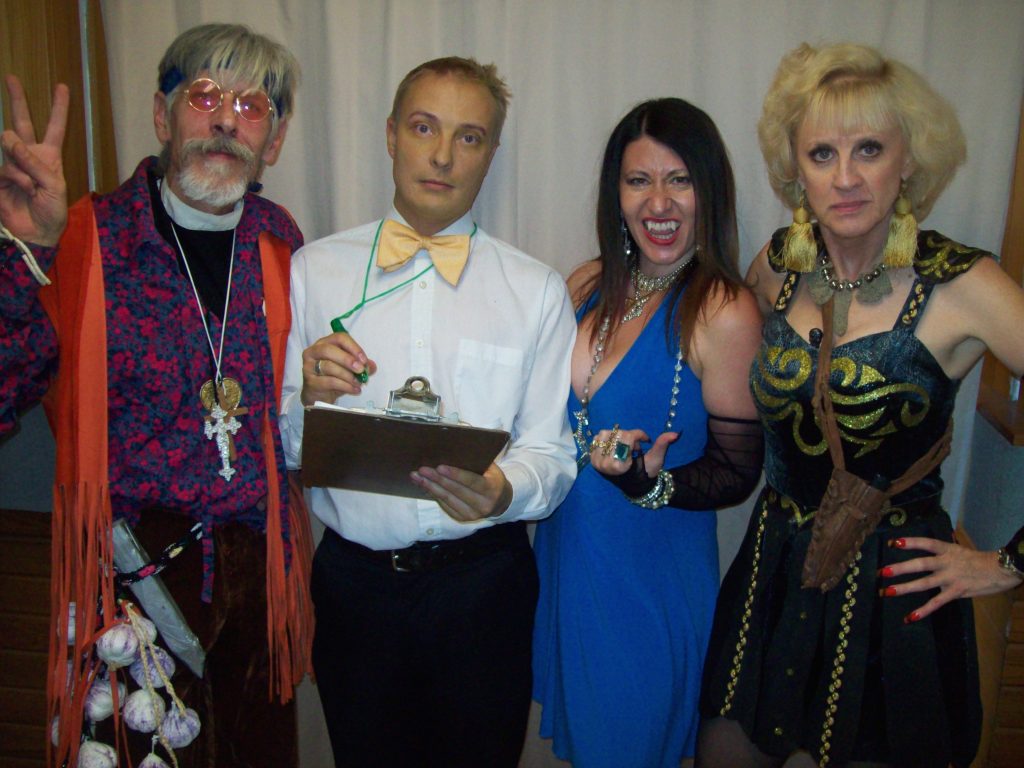 Oct. 28 (Fri.) celebrate Halloween at a Comic Murder Mystery Dinner Theatre by Pegasus at Lougheed House. 3-course, tasty menu, gorgeous historic location & fun show: SPELL FOR SLAUGHTER © An enchanting vampire seeks a spell giving power & immortality. Add a repressed, aging virgin warrior princess, anti-vampire prejudice, alien conspiracies & the tax dept. – & murder results! © $125 INcluding show, 3 course meal, GST & Gratuity. 6pm Cocktails, 7pm Dinner, 7:15pm Show. Tix here Costumes or Accessories Encouraged, but not necessary!
Our previous 'home' of 10+ years closed the kitchen due to the pandemic, thus Public shows by PEGASUS are rare these days, so make sure you book for the above Halloween Show. OR we'd love to come to you/ your location & perform a Private show customized to entertain & engage you & your group! Ideal for a Holiday or Xmas party!
The weather may say otherwise, but it's time to book for your 🎄 'Holiday Season' 🎁 Party now! Need Entertainment like a Comic Mystery, Magician, Santa, Elves, Roving Talent, Impersonator, Comedienne, a Photo Booth, Decor or more? Contact us for info on the fun, variety, energy, team-building & audience engagement we can bring to your event! #entertainment #talent #event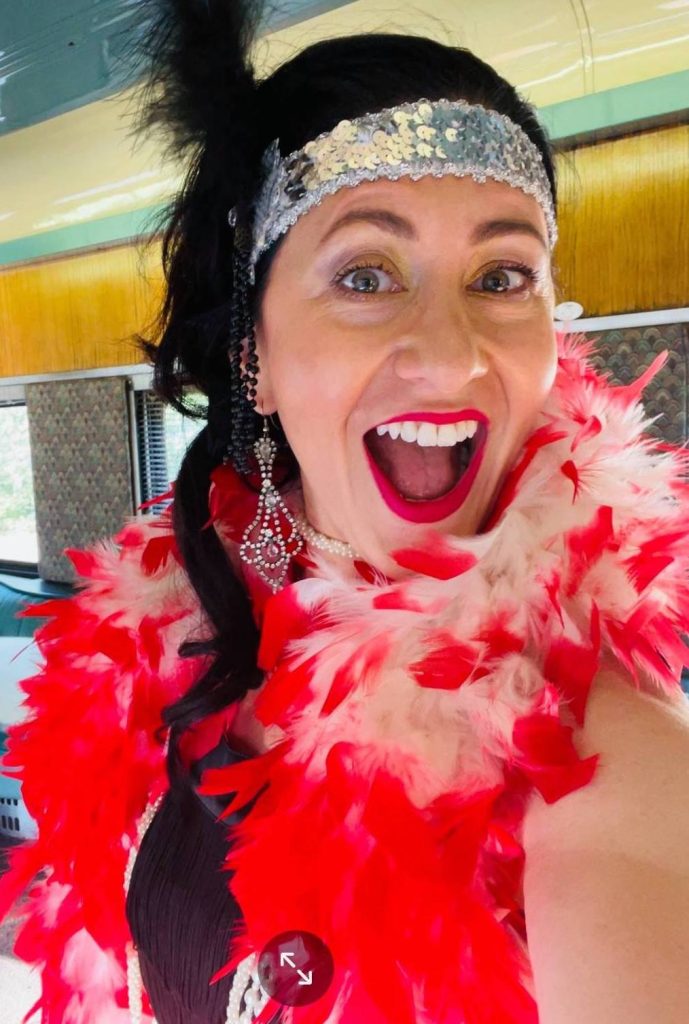 Pegasus Performances Comic Murder Mysteries are extremely popular – but did you know we can provide fun Characters or roving Talent as well! We can make the Roarin' 20's 'Jazz Age' come alive with Flapper/s, Gangster/s, Prohibition or Temperance themed rovers! Or we can provide entertainment & mirth for kids of all ages & sizes. Royals, Champions, brave & noble folx with imaginations can enjoy Fantasy Characters, Superheroes, Princesses & more!
Celebrate with a Retro time period theme! Adults revel in a crazy-fun evocative bit of colourful nostalgia of good-humoured, delight as you partake in a favourite flash black. Eat, drink & enjoy happy memories or imaginary time-travel while wearing 1980's (or 1950's, or 60's, or Mad Men, or Medieval or Sci Fi or …) attire or accessories!
We've also got skilled, charming Magician/s, Celebrity Impersonators, Team Building Fun, Inter-active Character/s, a Caricaturist, Comedienne, Belly-or-Hula Dancers, Psychics, Photo Booth & Decor & more!
As we return to 'Live' Theatre, PEGASUS also provides FUN Virtual options, such as:

* An entertaining, personable #Magician with excellent skills in a well-lit studio (& 3 cameras!) for an Online #Magic show that's interactive!

* Need a Laugh/s? Professional Comic/s (Teams or Zoom)! Treat your gang to a 30 min. Virtual #Comedy Show.

* Fantasy Character like a Princess, Superhero or Fairytale role!? Viking/ Game of Thrones persona? Pirate? Nerdy boyfriend? Gangster? Lumberjack?, 'Sheriff' Austin Powers – yeah Baby! or other engaging character!?

Please e-mail PEGASUS at greatfun@shaw.ca to discuss possibilities! Cheer hard-working employees with a meeting that's FUN & full of laughter! Brighten a birthday, or anniversary!