Our previous 'home' of 10+ years closed the Food & Beverage dept. & tore out the kitchen due to the pandemic, thus Public shows by PEGASUS are very rare these days. BUT we'd love to come to you/ your location & Entertain you. Either with a Private Comic Mystery show customized to entertain & engage you, or to provide Talent such as a Magician, Hula-or-Belly-Dancer, Impersonator, Juggler, Caricaturist, or other entertainer/ performance! Please e-mail us to chat!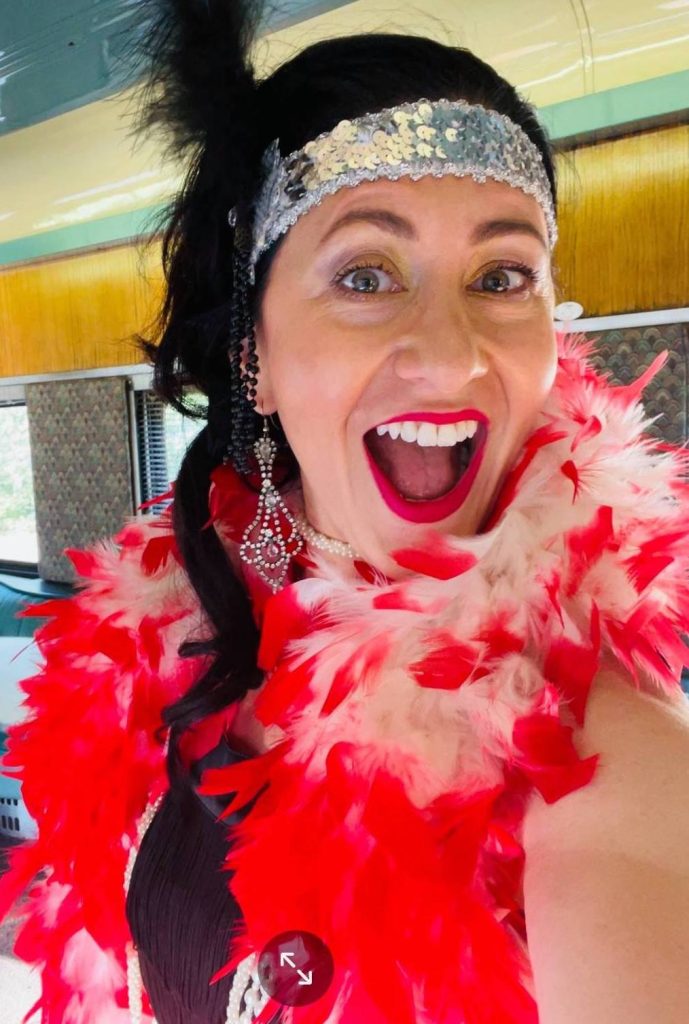 Pegasus Performances Comic Murder Mysteries are VERY popular – but we can provide fun Characters or roving Talent as well! Make the Roarin' 20's 'Jazz Age' come alive with Flapper/s, Gangster/s, or Prohibition themed rovers! Or we provide entertainment & mirth for kids of all ages. Royals, Champions, brave & noble folx with imaginations can enjoy Fantasy Characters, Superheroes, Princesses & more!
Celebrate with a Retro time period theme/ fav flash-back! Revel in fun evocative nostalgia of good-humoured delight. Enjoy happy memories & imaginary time-travel while wearing 1980's (or 50's, or 60's, or Mad Men, or Medieval or Sci Fi or …) attire or accessories!
We've also got skilled, charming Magician/s, Celebrity Impersonators, Team Building Fun, Inter-active Character/s, a Caricaturist, Comedienne, Belly-or-Hula Dancers, Psychics, Photo Booth & Decor & more!
Never too early to book for your 🎄 'Holiday Season' 🎁 Party! Need Entertainment like a Comic Mystery, Magician, Santa, Elves, Mrs. Santa, Roving Talent, Impersonator, Comedienne, a Photo Booth, Decor or more? Contact us for info on the fun, variety, energy, team-building & audience engagement we can bring to your event! #entertainment #talent #event
PEGASUS also provides FUN Virtual options, such as:

* An entertaining, personable #Magician with excellent skills in a well-lit studio (& 3 cameras!) for an Online #Magic show that's interactive!

* Need a Laugh/s? Professional Comic/s (Teams or Zoom)! Treat your gang to a 30 min. Virtual #Comedy Show.

* Fantasy Character like a Princess, Superhero or Fairytale role!? Viking/ Game of Thrones persona? Pirate? Nerdy boyfriend? Gangster? Lumberjack?, 'Sheriff' Austin Powers – yeah Baby! or other engaging character!?

Please e-mail PEGASUS at greatfun@shaw.ca to discuss possibilities! Cheer hard-working employees with a meeting that's FUN & full of laughter! Brighten a birthday, or anniversary!