July 2021 Onward Public Shows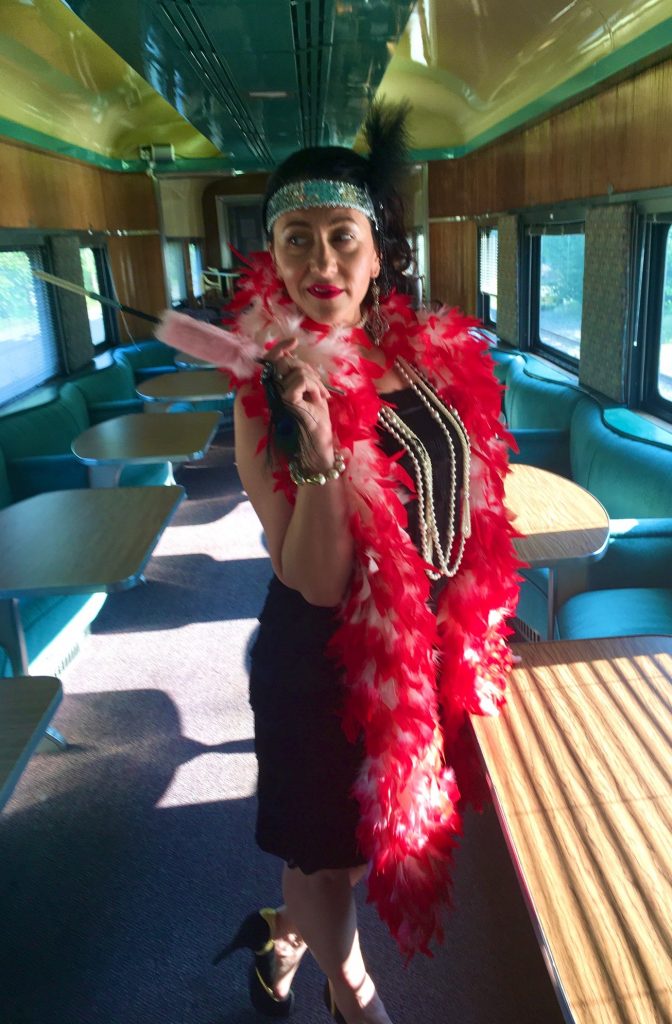 Catch Pegasus Performances roving Characters LIVE on the Aspen Crossing Train Fri., Aug. 20 on their new excursion, a Speakeasy Train! The fun 1920's 'Jazz Age' comes alive on this Flapper, Gangster, Prohibition themed train, with a variety of giggle water! Roaring 20's attire or accessories encouraged. Info/tix Here! 3 course meal (Caesar Salad, Chicken a La King, Dessert), roving actors & train robbery. Cash bar in Saloon Car. 18+ Train departs 7 pm, ~2.5 hours travel time, $120/Adult
As we slowly return to 'Live' Theatre, PEGASUS can also provide FUN Virtual Entertainment options, such as:
* an entertaining, personable #Magician with excellent skills in a well-lit studio for an Online #Magic show that's interactive!
* Need a Laugh/s? Professional Comic/s (Teams or Zoom)! Treat your gang to a 30 min. Virtual #Comedy Show.
* Fantasy Character like a Princess, Superhero or Fairytale role – what works for you!? Viking/ Game of Thrones persona?, Pirate? Nerdy boyfriend?, Lumberjack?, Gangster? 'Sheriff' Austin Powers – yeah Baby! or other engaging character!?
Please e-mail PEGASUS (greatfun@shaw.ca), or phone 403-246-4811 to discuss possibilities! Cheer up hard-working employees with a meeting that's FUN & full of laughter! Brighten up a birthday, or anniversary! Stay Well & take care of yourself, your families & friends!