August 2021 Onward Public Shows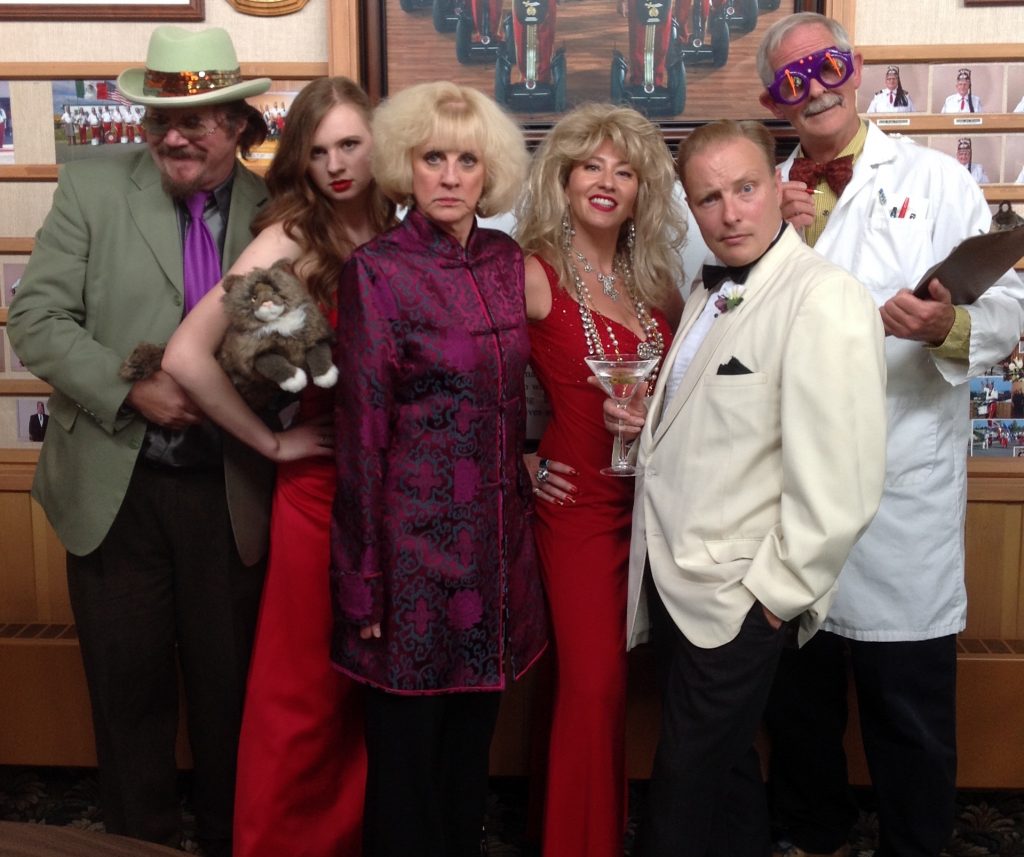 Oct 30 (Sat) RISE UP Weekend presents a fun Comic Dinner Theatre, THE SPY WHO LIKED ME © by Pegasus Performances at Calgary MARRIOTT Downtown 110 – 9 Ave SE, Calg. Enjoy a tasty 3-course meal & Die Laughing at this Comic Murder Mystery! A Bond 'Casino Royale' spoof w Canajun spies! Play Sleuth, or just laugh & enjoy! Perfect for Halloween weekend. 5:30pm Cocktails, 6:30pm meal. Proof of both COVID Vaccines required. Tickets here incl. meal & show. Add a hotel room to make the night special & enjoy tasty beverages responsibly!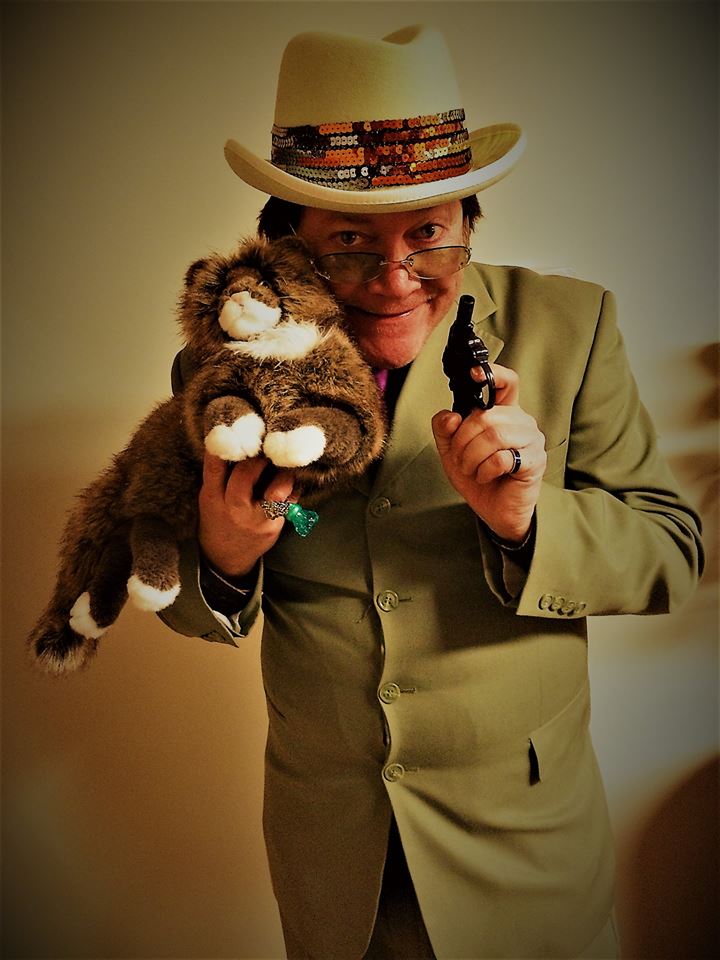 A megalomaniac evil villain plans to rock the world economy! CSIS orders 'Cane Brawn', secret agent with licence to kill, Agent Whisper, tech genius, CUE & seductive temp, Seconda foil the diabolical plot. But bets are off when secrets, lies & treason lead to murder in THE SPY WHO LIKED ME! ©
Check greatfun.ca or call 403-246-4811 for more info. Cash bar with wine & beer & other fav beverages. Parking available on surrounding streets free after 6pm. Tix here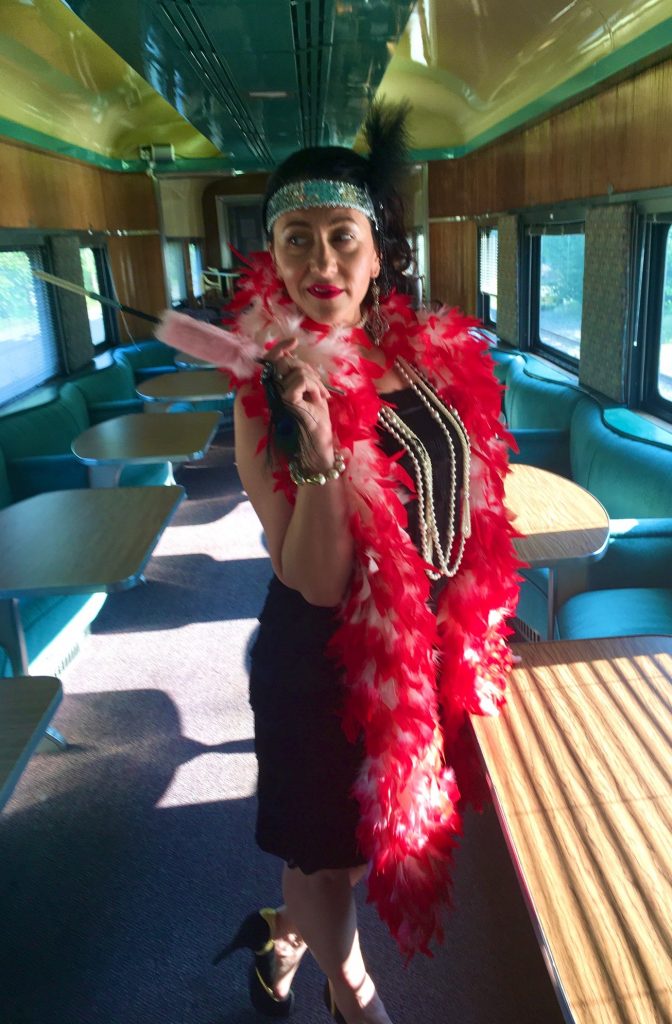 We were SOLD OUT!!! Pegasus Performances roving Characters on the Aspen Crossing Train Sept. 10 performing on their 'Speakeasy Train' were enjoyed by the maximum capacity of 120 ppl! Aspen Crossing Railway is putting together their Year 2022 excursions, so we recommend you watch their (and our) site and do not book late! The fun 1920's 'Jazz Age' comes alive on this Flapper, Gangster, Prohibition themed train, with a variety of giggle water! Roaring 20's attire or accessories encouraged! 3 course meal, roving actors and train robbery. Cash bar in Saloon Car. 18+ Train departs 7 pm, ~2.5 hours travel time, $120/Adult
As we return to 'Live' Theatre, PEGASUS also provides FUN Virtual options, such as:

* an entertaining, personable #Magician with excellent skills in a well-lit studio (& 3 cameras!) for an Online #Magic show that's interactive!

* Need a Laugh/s? Professional Comic/s (Teams or Zoom)! Treat your gang to a 30 min. Virtual #Comedy Show.

* Fantasy Character like a Princess, Superhero or Fairytale role!? Viking/ Game of Thrones persona? Pirate? Nerdy boyfriend? Gangster? Lumberjack?, 'Sheriff' Austin Powers – yeah Baby! or other engaging character!?
Please e-mail PEGASUS (greatfun@shaw.ca), or phone 403-246-4811 to discuss possibilities! Cheer hard-working employees with a meeting that's FUN & full of laughter! Brighten a birthday, or anniversary! Stay Well & take care of yourself, your families & friends!