April – Dec 2019 Public Shows
Pegasus Performances' fun, public 'Comic Murder Mystery' shows in 2019. Sit back, laugh & enjoy – or interact with the characters, play Sleuth & solve 'whodunnit' 🕵️‍♀️ while enjoying a delicious meal! Click on links within the blocks below for further info, or tickets, for that show. If these dates don't work for you, please contact PEGASUS about Private shows! –>
April 12 (Friday) join PEGASUS at the beautiful Priddis Greens Golf Club for the Comic Murder Mystery show, 'A MOOSE TRAP' ©. You & four Canadian characters have been invited to a party. They're different as their provincial areas & that's sure to spark some territoriality. Will Molly McCodcheeks mount a hunt to get her man? Will Alouette play for keeps? Will Jack Lumbar bend or break? Canadian winters – & love affairs – can be murder! $79.95 + gst per person for a three course plated meal & the fun show! Call Danette at 403-931-3171, ext 157 for reservations, or menu info.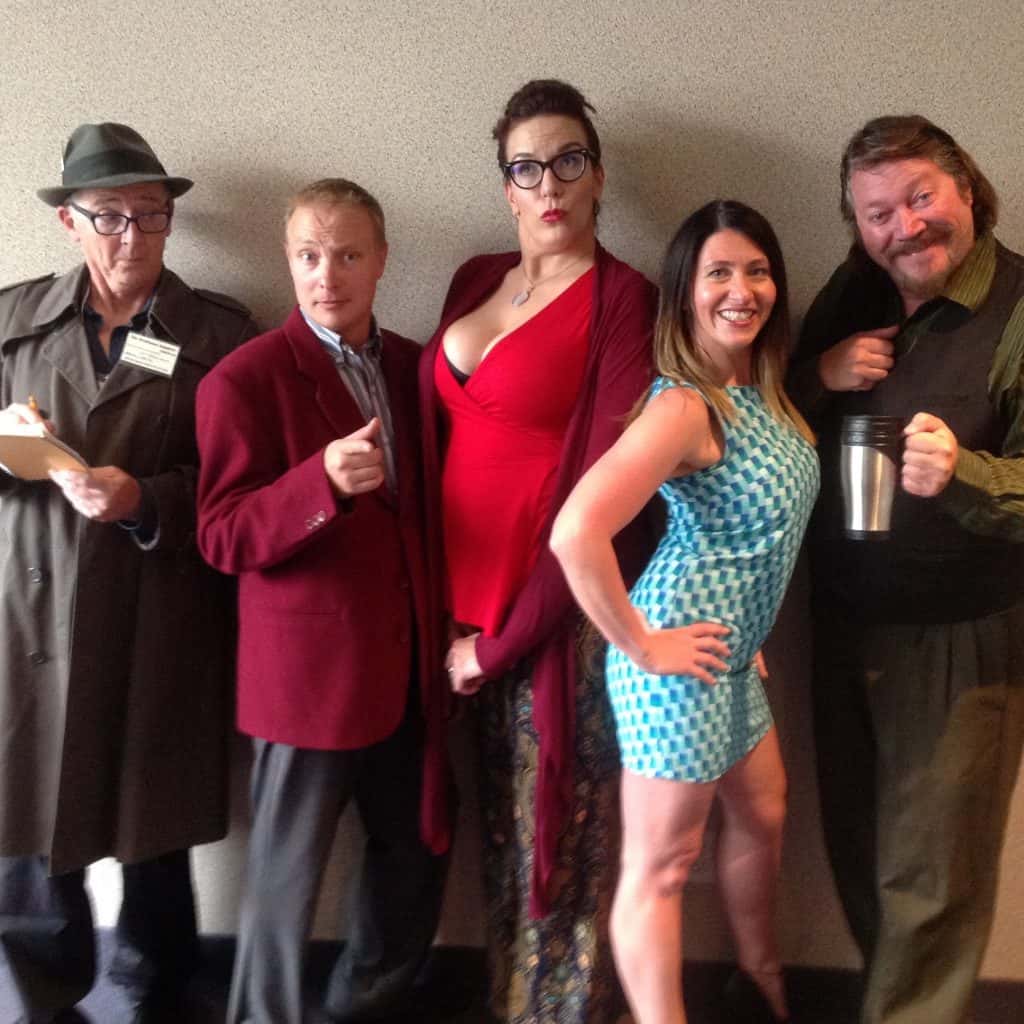 April 17 (Wed.) GUESS WHAT'S COMING TO DINNER © at the Comic Murder Mystery Dinner Theatre by Pegasus Performances at Fort Calgary. The folks at Croft have plenty of food for thought. Val Veeta is a smooth operator, & Max Well has grounds for suspicion. Jay Low likes plenty of wiggle room, Phil E. Cheese is spread thin & Trish Kitt's world is just crumby. All this would make anyone wonder whether that late night snack might just be their last meal! Further Info & Tickets here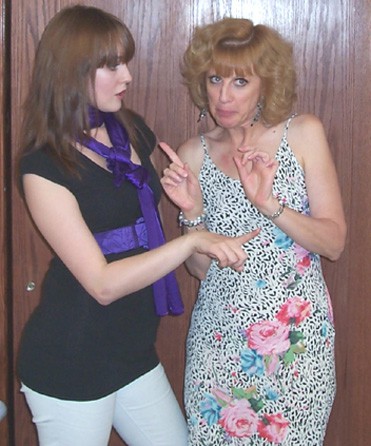 May 23 (Thurs.) at Fort Calgary GRAPE EXPECTATIONS, or A Wine to Die For ©: by Leslie Carmichael ©: Val Policella's built her winery from the ground up. She's enjoying the fruits of her labours & not about to let anyone take it from her! Especially not Val's erstwhile partner, Oloroso de Amontillado; nor that upstart Tawny Port & her boyfriend, Woody Plonk. Let them claim they don't want her land; it's just sour grapes. The only real rival is the respected Barb Aresco. Trouble is fermenting in the winery & something is about to pop! © Tickets http://show.ps/l/c2caa561/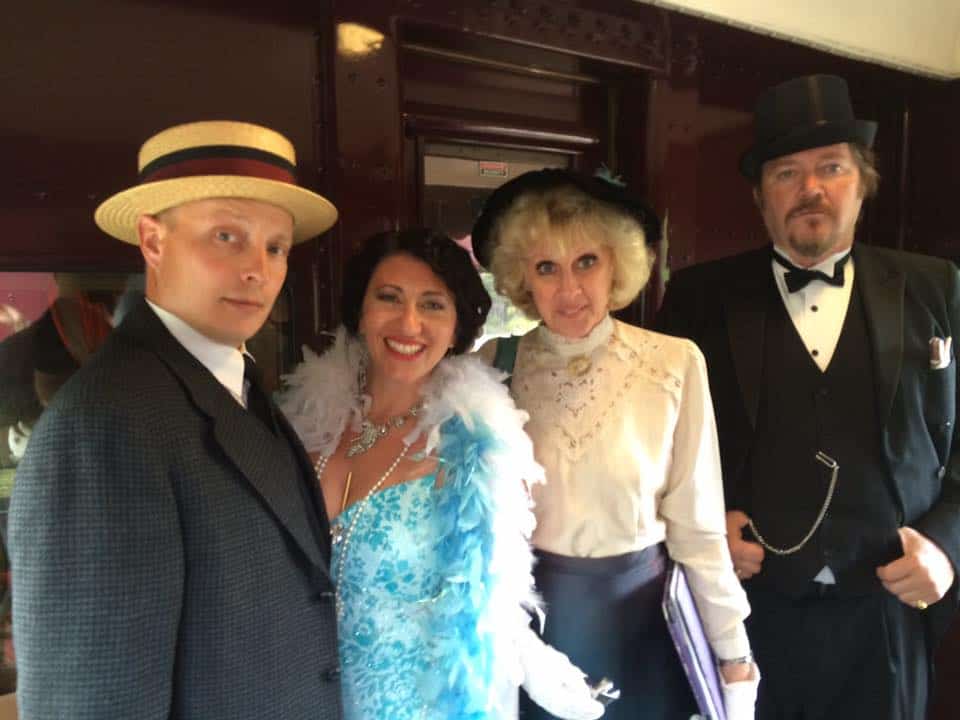 May 24 (Friday) eve join PEGASUS PERFORMANCES at Granary Road Public Market (just South of Calgary) for 'The Last Spike, or, On Track for Treachery', a Comic Murder Mystery by Aurora Award winning E. Westbrook-Trenholm set in 1927. The year is 1927 & it is a time of luxury train travel, but relaxation turns to resentment as a self-made millionaire takes what he wants whether it's power, money or maidens! © Buffet Dinner by Saltbox. Watch here & https://granaryroad.com/ for details = coming soon!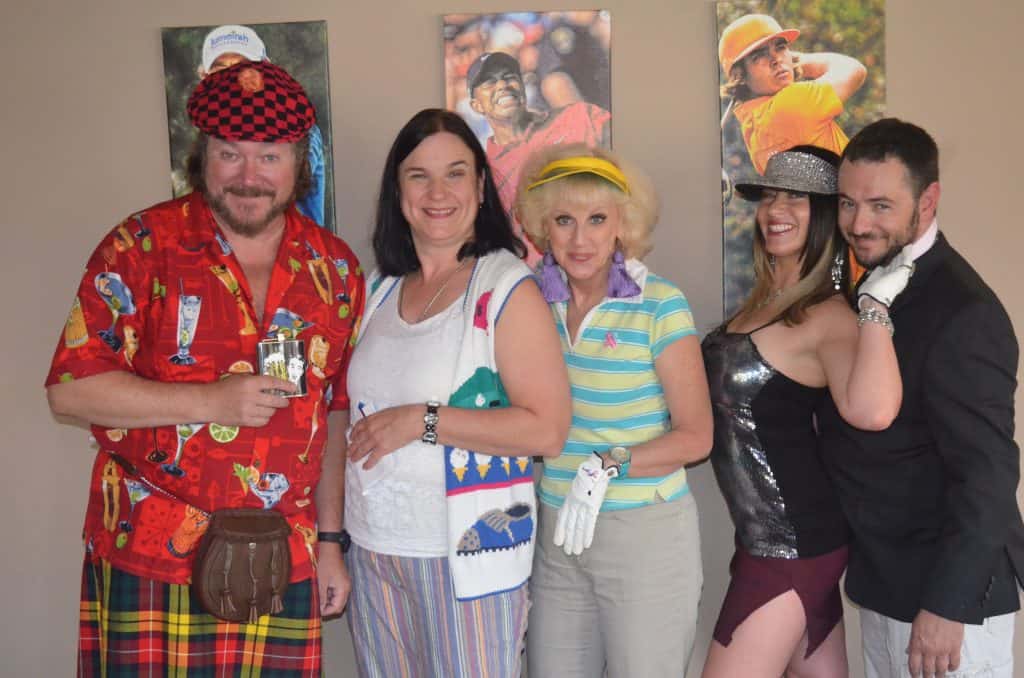 June 13 (Thursday) catch MURDER TO A TEE ©, a golf-themed Comic Mystery with delicious buffet meal by Pegasus Performances at Fort Calgary. Golf is a game of inches. So is murder. At Wolf Swallow Club, those with irons in the fire get teed off. © (Perfect for an early Father's Day celebration!)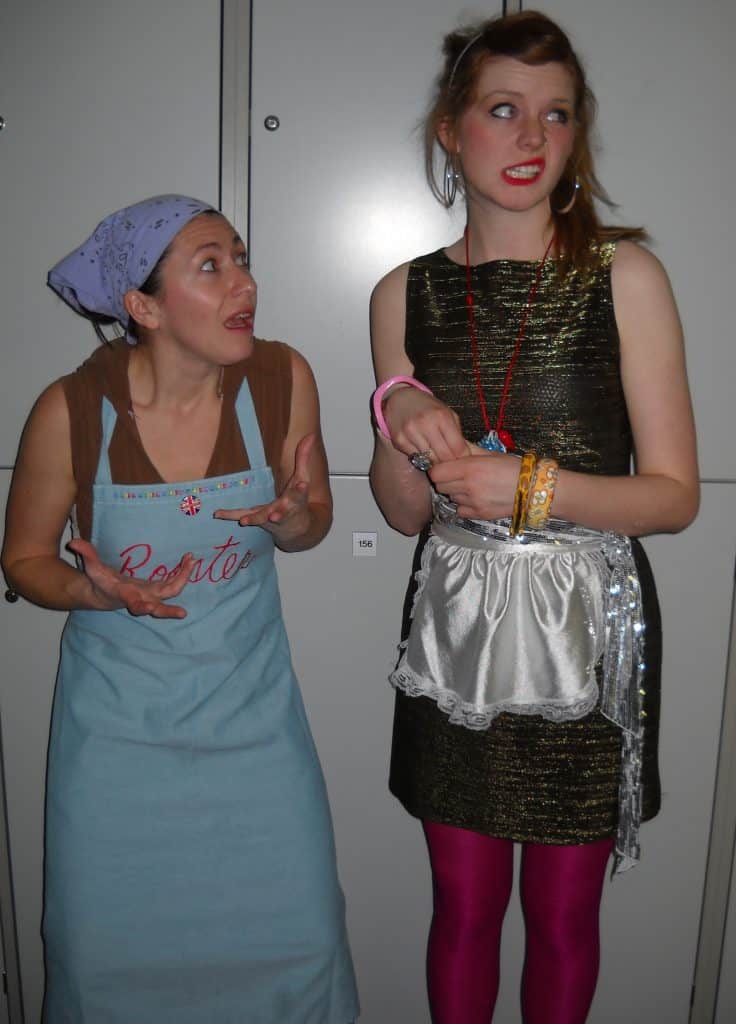 September 18 (Wed.) enjoy the fun Comic Mystery LOVE TO KILL YA BABY © by Pegasus Performances at Fort Calgary: It's the 2nd Annual Bake-Off – but it's the 1970's & that crazy disco scene makes everyone want to Rock the Boat! Before you can Knock 3 Times, all the contestants will do the Hustle & one will take their Last Dance! ©
October 31 (Halloween) join Pegasus at Fort Calgary for HALLOWE'EN HORROR: A NIGHT AT THE GRIMMIES ©: The cast and crew of the worst horror film ever would just kill for one of the Grimmy Awards! ©
and Nov. 14, 21, 28 (Thursdays) & Dec. 4, 11 and 18 (Wednesdays)
Two Holiday themed shows by PEGASUS PERFORMANCES alternate at Fort Calgary, perfect for a Corporate Xmas Party! MURDER UNDER THE MISTLETOE: Busy time of year for florist Holly – especially when an escaped elf takes refuge in her shop. It's a cut-throat business. ©, alternates with CUT-THROAT CHRISTMAS: North Pole HQ says: Give the season a fresh look! As workers scramble for ideas, suspicions grow. Is Santa behind this, or his trophy bride? The ex- Mrs. Claus is called in to help, but feels no Xmas cheer. ©