Dec 2019 & Jan/ Feb 2020 Public Shows
Pegasus Performances' fun, upcoming Public 'Comic Murder Mystery' shows in Dec. 2019 & early 2020. If these dates do not work for you, please contact PEGASUS about Private show options! Sit back, laugh & enjoy – or interact with the characters, play Sleuth & solve 'whodunnit'  while enjoying a delicious meal! Click on links within the blocks below for further info, or tickets, to 'Die' Laughing for that particular show!
All our December 2019 Public shows are now SOLD OUT, including New Year's Eve, Dec. 31, 2019! A few December dates may still be available for Private bookings though. e-mail or phone Pegasus for info. Or catch us in January when folks really NEED a party!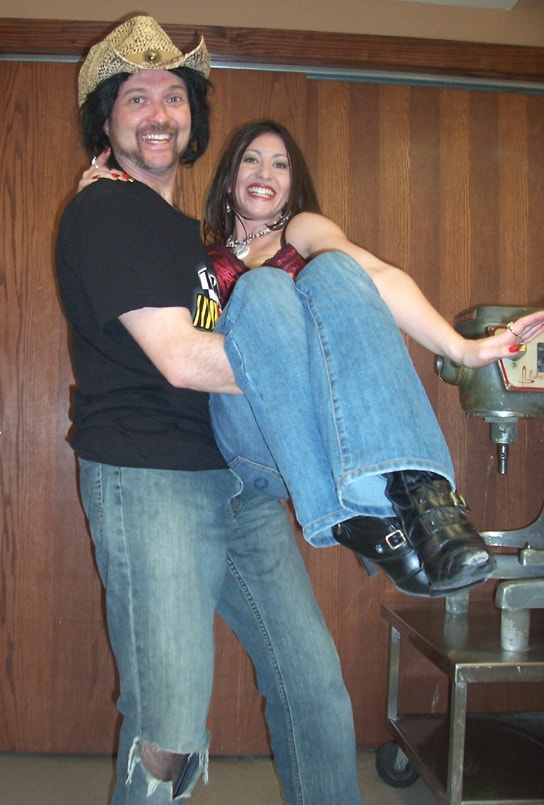 Our Public show Dec. 31 (New Year's Eve), 2019 is totally SOLD OUT – so do not delay – book now for January 17, 2020 * See next block for info ↓. Dec 31/19 Pegasus invited you to Fort Calgary to enjoy a buffet – and life at the Trailer Park, with the Comic Mystery WAIT UNTIL PARK by Leslie Carmichael ©. Tawdry's just gotten hitched in an alcohol-fueled haze in Las Vegas and brought her man home to meet her friends at the trailer park! © Tickets include Buffet meal, hilarious comic show, a glass of bubbly and entrance to the Fort museum, $125 + ticket fees, or $133.42, per person. SOLD OUT, Info here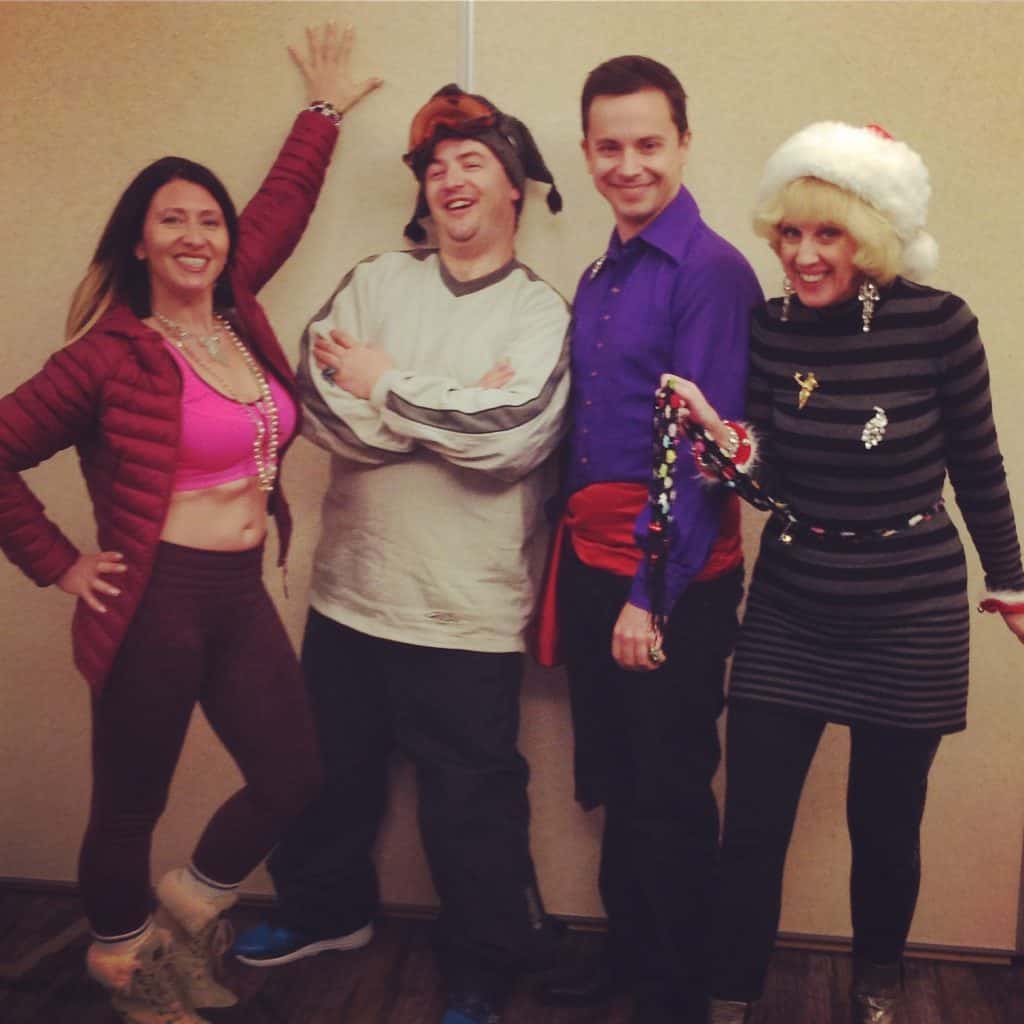 January 17 (Friday), 2020 enjoy a comical winter themed Comic Mystery by PEGASUS PERFORMANCES at Fort Calgary, 750 – 9 Ave. SE. Perfect for a late Corporate Christmas Party – or as a fun pick-me-up with friends! DOUBLE DIAMOND DEATH: Ava Lanche, the diva of the ski slopes, is holding a little party for all of her closest friends – and enemies! Bunny is an up-and-coming ski star, with plans to knock Ava off her pins. Slick, a snowboarder, wants the hills all to himself. Garland, the pro-shop owner, has designs on a line of gear featuring Ava's famous name. Axel, the figure skater, has been snowed before and wants to get the jump on her. It all adds up to a Double Diamond Death! © 6:15 pm Cocktails, 7:00 pm Buffet & Show. $85 + ticket fees per person includes buffet meal, fun show & entrance to the Fort Calgary museum. For info or tickets, please click here
February 14, 2020 (Valentines Day & a Friday!) join Pegasus Performances at Fort Calgary, 750 – 9 Ave SE, Calgary, for the Comic Murder Mystery Dinner Theatre Show, 'MIRROR, MIRROR, MURDER' ©! Join Sleeping Nice Personality, Snow Drifted, Prince Farming and the rest of the royal pains at a gala affair as they compete for Fairest of Them All in a deadly serious contest of wit and wiles. All's fair in love and murder, isn't it? Someone's going to live happily never after. © Info & Tickets here