Upcoming Public Performances in 2020
Pegasus Performances' fun, upcoming Public 'Comic Murder Mystery' shows in year 2020. If these dates do not work for you, please contact PEGASUS about Private show options! Sit back, laugh & enjoy – or interact with the characters, play Sleuth & solve 'whodunnit' while enjoying a delicious meal! Click on links within the blocks below for further info, or tickets, to 'Die' Laughing for that particular show!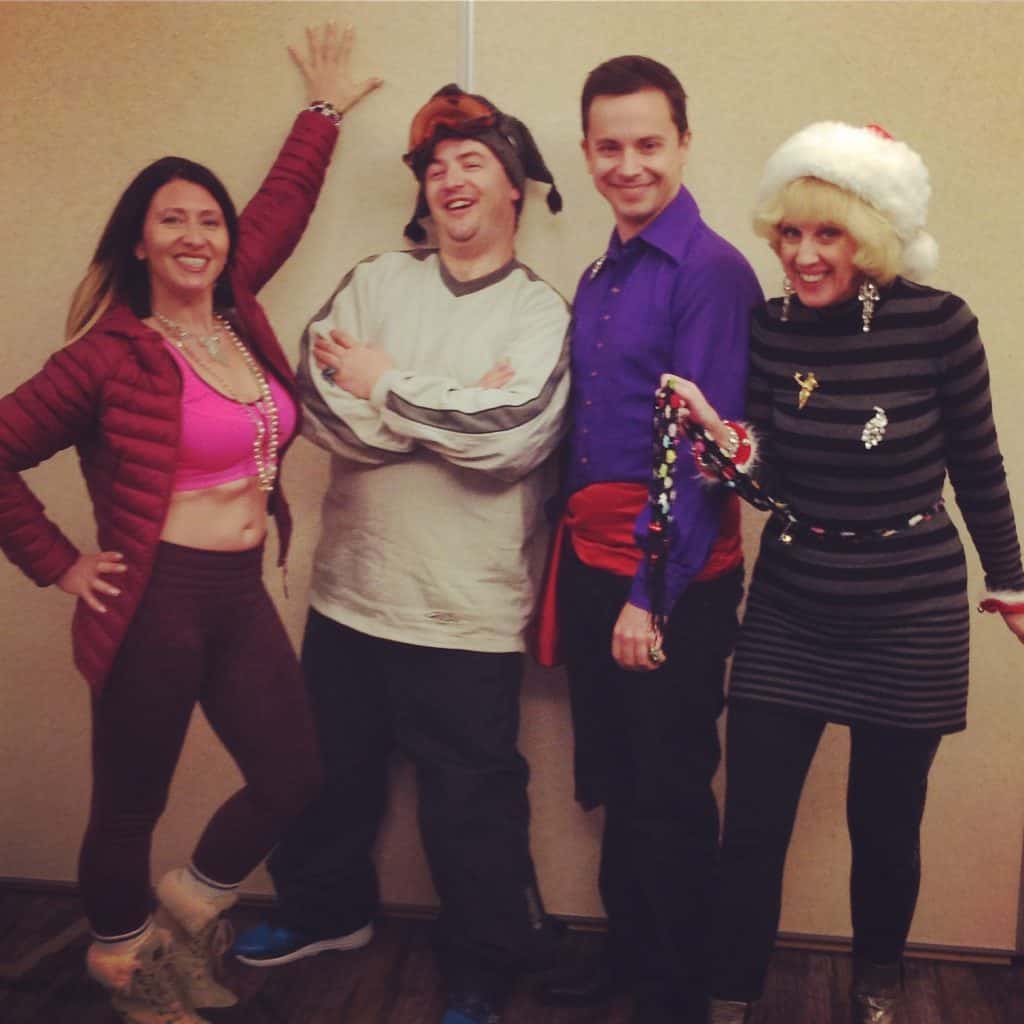 January 17 (Friday), 2020 is SOLD-OUT for our comical winter themed Comic Mystery by PEGASUS PERFORMANCES at Fort Calgary, 750 – 9 Ave. SE. DOUBLE DIAMOND DEATH: Ava Lanche, the diva of the ski slopes, is holding a little party for all of her closest friends – & enemies! Bunny is an up-&-coming ski star, with plans to knock Ava off her pins. Slick, a snowboarder, wants the hills all to himself. Garland, the pro-shop owner, has designs on a line of gear featuring Ava's famous name. Axel, the figure skater, has been snowed before & wants to get the jump on her. It all adds up to a Double Diamond Death! © 6:15 pm Cocktails, 7:00 pm Buffet & Show. $85 + ticket fees per person includes buffet meal, fun show & entrance to the Fort Calgary museum. For info, please click here
February 14, 2020 (Valentines Day & a Friday!) Pegasus Performances' show at Fort Calgary is SOLD OUT! 'MIRROR, MIRROR, MURDER' ©! Join Sleeping Nice Personality, Snow Drifted, Prince Farming and the rest of the royal pains at a gala affair as they compete for Fairest of Them All in a deadly serious contest of wit and wiles. All's fair in love and murder, isn't it? Someone's going to live happily never after. © Info here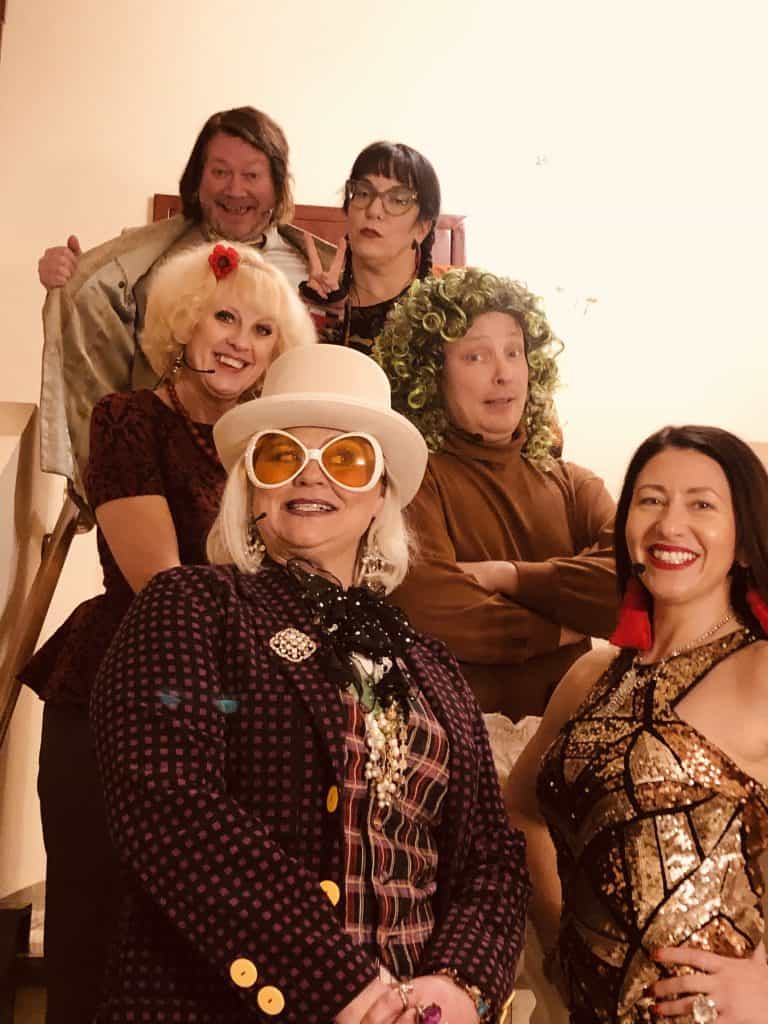 DEATH BY CHOCOLATE © February 15, 2020 (Saturday), at Woodside Golf Club in Airdrie. Delicious Dinner Theatre eve of great food, drink & entertainment! 6 pm Cocktails, 7 pm Served Meal, interspersed with fun show! Tickets, click here Tillie's chocolate factory turns out delicious confections. Cherry, her secretary, has designs on the chocolates. Carob, Tillie's competitor, is a weak & pale imitation. Rock Candie, foreman of the Lumpy-Wumpies, wants better benefits. Al Mond, Tillie's supplier, is tired of getting paid peanuts. And Sugar, Tillie's daughter, just got married & doesn't want to be reminded of her humble origins. It's a bittersweet situation that ends up spreading Death by Chocolate! © Amazing 5-course MENU! Appetizer Trio: Smoked Salmon on Belgian Endive. Brie Crostini, prosciutto, arugula, candied pistachio. Chorizo stuffed bacon wrapped dates, roasted pepper tomato. Then Heirloom Tomato Salad: Fresh baby arugula, cucumber, Parmesan wafer, goat cheese & a white balsamic vinaigrette. A Sorbet. Entrée: Steak Oscar: Grilled AAA sirloin steak topped w crab meat & house made hollandaise sauce. Accompanied by fresh market vegetable & rosemary baby potatoes. Save room for a decadent Dessert of Chocolate Caramel Brownie! Accompanied with chocolate peanut butter ice cream, fresh berries & whipped cream!🍫🍦🍾🍅🧀 Book now not to be disappointed!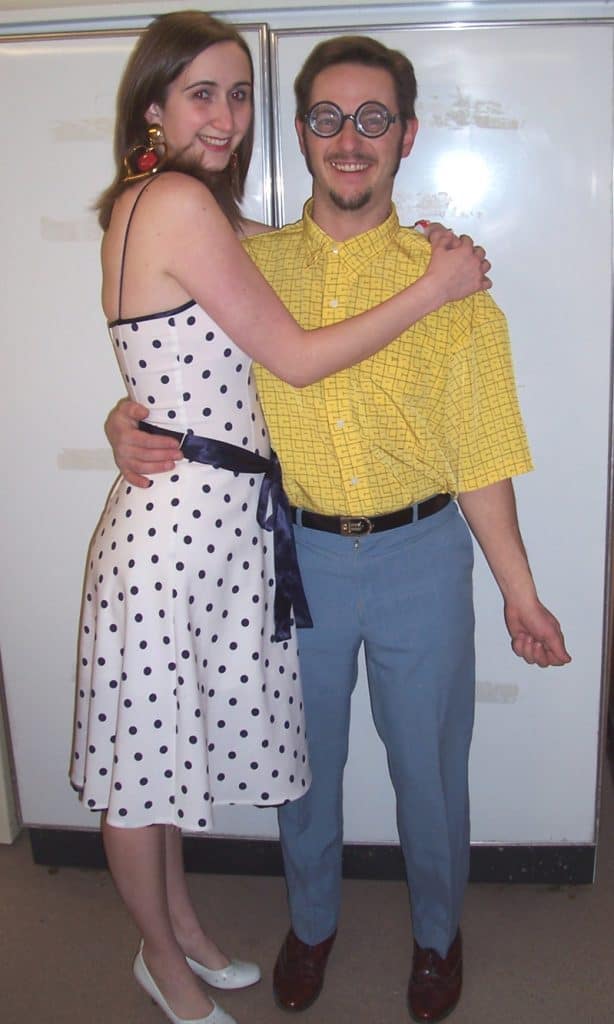 March 17, 2020 (St. Patrick's Day & a Tuesday evening) come enjoy the AMAZING SURVIVING BACHELORETTE RUN-AROUND: © a Comic Murder Mystery Dinner Theatre show by PEGASUS PERFORMANCES at Fort Calgary, 750 – 9 Avenue SE, Calgary. It's the latest new reality show! During the episodes, the bachelorette women will attempt to hook up with the male contestants and convince them to marry them! The last episode is being filmed in cosmopolitan Calgary, Alberta. Whoever completes their quest before the end of the race will win fabulous prizes! It's going to be murder… © 6 pm Cocktails, 7 pm Buffet meal, followed by fun show. For further info & tickets, please click here