2018 April, May & Onward Public Shows
 Apr. 20 (Fri.) PEGASUS presents APRIL SHOWERS BRING MORE MURDERS ©: Life's unpredictable for weather reporter Gail Force. Even psychic Crystal has better luck predicting – at least when it comes to Calgary weather. Until a self-proclaimed rain man comes to town & all hail breaks loose! © At FORT CALGARY with delicious buffet. Meal & Show, $85 + tix fees/ person https://www.fortcalgary.com/entertain/dinner-theatre/
May 4 (Fri.) BAKER'S CREEK BISTRO in beautiful Lake Louise, with PEGASUS, presents the Comic Murder Mystery Dinner Theatre, BLIND DATE WITH DEATH ©. Ms. Groynetwist's used to getting what she wants! When she has her asst. find her a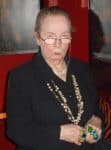 husband thru' a computer dating service, the Russian mobster who turns up for their blind date is more than she bargained for – or less. Romance takes a turn to murder! © 6 pm Cocktails, 7 pm Meal & Show, $89 + gst & tips. For reservations or menu e-mail Frontdesk@bakercreek.com or ph: 403-522-3761. For show details contact greatfun@shaw.ca or 403-246-4811. https://bakercreek.com/posts/blind-date-with-death/?portfolioCats=43%2C46 
 May 11 (Friday) PEGASUS PERFORMANCES will present a Comic Murder Mystery show at FORT CALGARY. Time to learn about the BIRDS, BEES & BLOOD © Meal & Show, $85 + ticket fees/person. At the wedding-rehearsal dinner for Honey Bee & Jackdaw Bird, a hive of jealousy & resentment boils over. Someone's sure to get stung. © At FORT CALGARY with delicious buffet.  https://www.fortcalgary.com/entertain/dinner-theatre/.
PEGASUS PERFORMANCES will be presenting Comic Murder Mystery shows at FORT CALGARY (ticket links & descriptions here) on:
June 15 = COOKING UP A MURDER © Chef Kory has 2 sous chefs – & one's out to get her. She also has to deal with Chez Maison's owner, her hostess & her rival. Someone's cooking up a murder. ©
Sept 14 = FOUL PLAY © (Hockey & sports theme) Em Forcer gets a workout coaching the neighbourhood hockey team. With these competitors, the penalties are deadly! ©
Oct. 12 = DARK & DREADFUL DRUID DEATH © Druids gather, bringing relics worth a fortune. Where wealth & power gather, so do greed & ambition. Add in a defrocked Druid priestess who dabbles in the black arts & murder's inevitable. ©
Oct. 31 = I KNOW WHAT YOU DID LAST … HALLOWEEN © A plot to lure Johnny Depp to the Albertan village, Dapp, goes awry when starry ambitions lead to deadly suspicions. ©
And we'll be presenting a XMAS THEMED Comic Mystery in Nov. & Dec. at FORT CALGARY.